Help us congratulate our Class of 2022! 🎉 🎓 Rachel Barney Future plans: I will be attending the nursing program this fall to become a Registered Nurse. Favorite high school memory: Getting in trouble for laughing too much. 🎓 Ashton Sever Future plans: Go to HCC for some degree. Favorite high school memory: Not sure there are too many to remember. Best wishes, #ChisholmBluestreaks! ❤️💙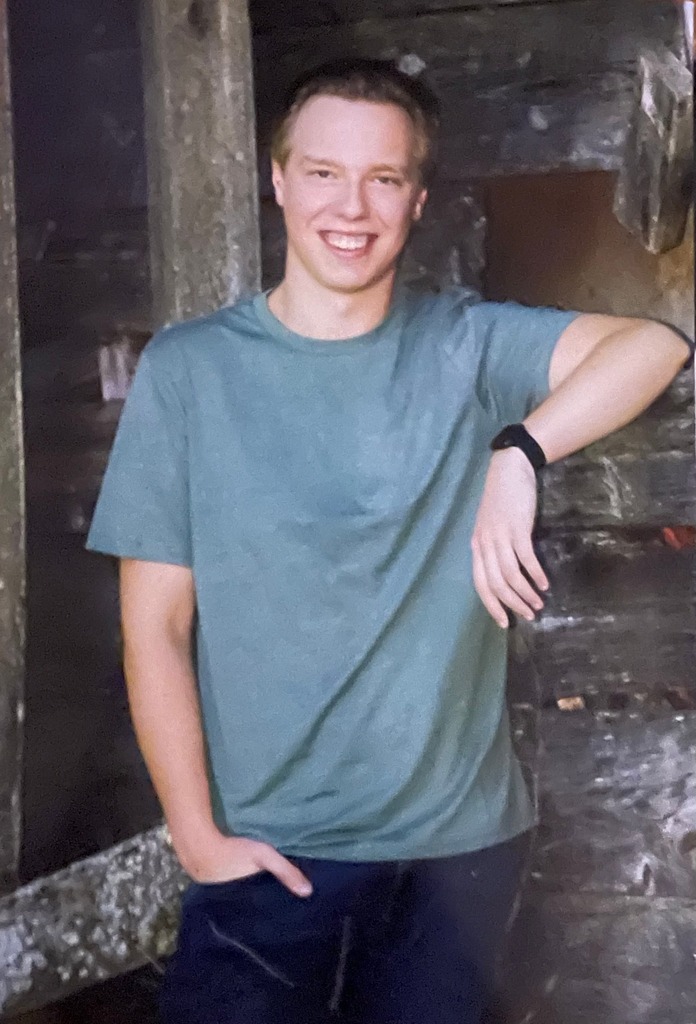 Help us congratulate our Class of 2022! 🎉 🎓 Torri Castagneri Future plans: My plans after high school are to go to University of Minnesota-Crookston and complete a major in Pre-Vet and minor in Agricultural Business; once I complete this I plan to continue my education and get a doctor's degree in veterinary medicine. Favorite high school memory: My favorite high school memory was playing softball with the baseball team and softball team. 🎓 Taylor Vajdl Future plans: I plan to graduate and continue working at Delta Airlines. Favorite high school memory: Bathroom breaks with Jordan during many hours throughout the day. Best wishes, #ChisholmBluestreaks! ❤️💙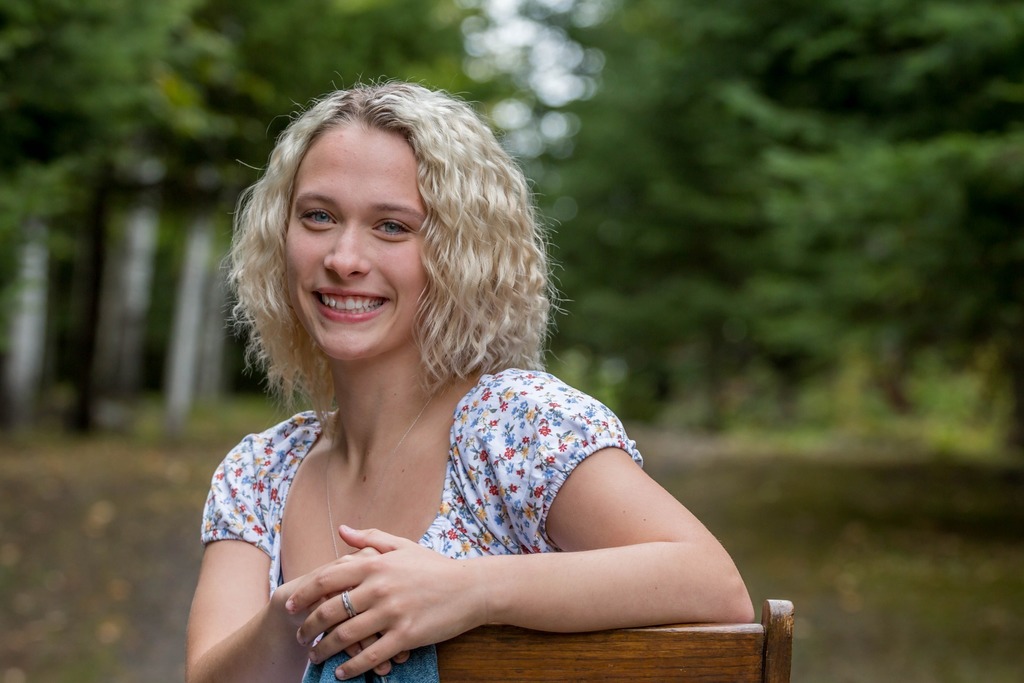 Congratulations to our Vaughan Steffensrud Bluestreak Pride recipients from last week! 👏🤩🎉 Job well done, #ChisholmBluestreaks! 💙 ❤️

Congratulations to our CHS #StudentoftheWeek recipient, nominated by teachers! Help us celebrate Mason! ❤️ 💙 Mason Yaroscak – Nominated by Mr. Jugovich "Mason is a joy to have in class. He always comes in with a smile and is eager to learn. His grades and contributions to questions in class reflect how well he is doing in my class. The only thing he needs to work on is the shoes he wears, since they aren't fire like mine." 🔥 🔥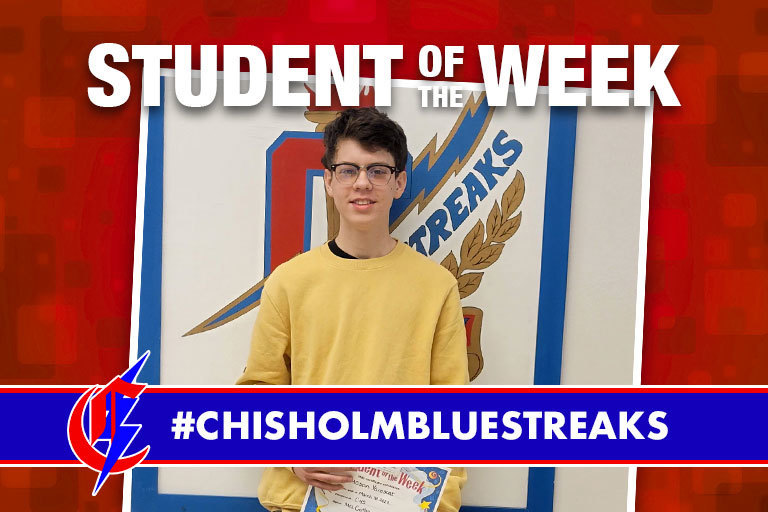 Congratulations to our CHS #StaffoftheWeek recipient! Help us celebrate Mrs. Johnson. 🙌 🙌 Mrs. Johnson – Nominated by Angeleena Varda "Mrs. Johnson is always there for her kids regardless of what the situation is. She's guided me through some of the hardest things in my life and I'm so thankful for that. She's such an amazing para and I'm so happy to be able to nominate her." 💙 ❤️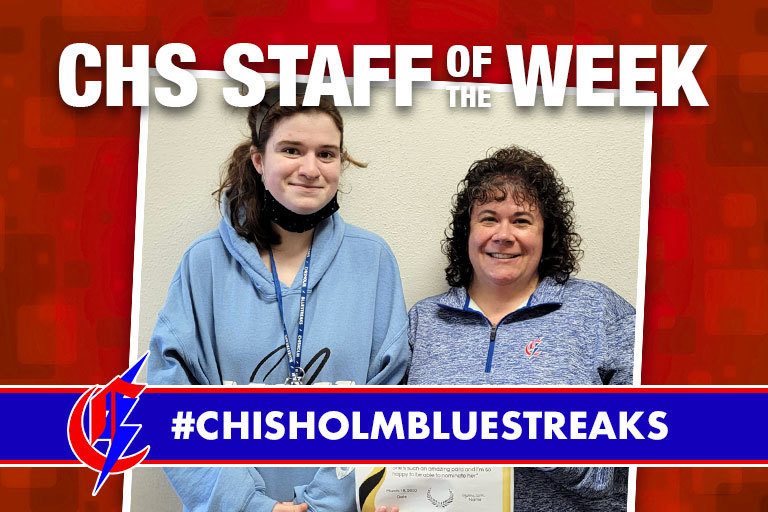 Congratulations to this week's Bluestreak Pride recipients at the Chisholm Elementary! Way to go!! ❤️🙌💙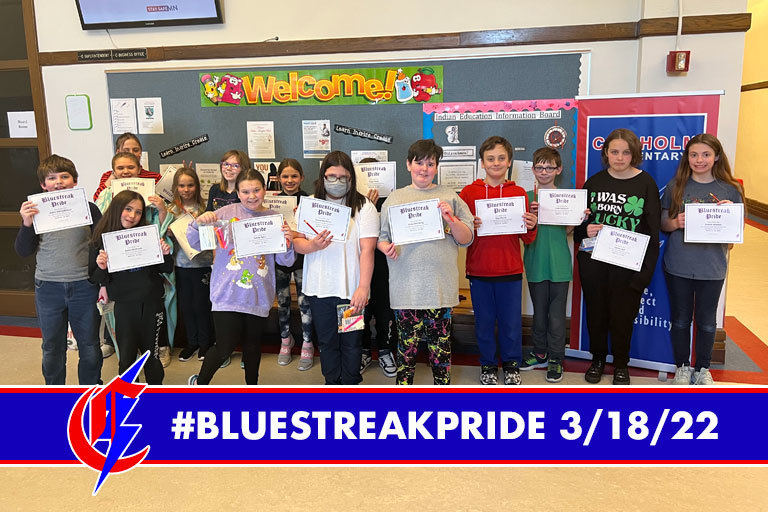 Help us congratulate our Class of 2022! 🎉 🎓 Hailey Striefel Future plans: Heavy equipment operation Favorite high school memory: Cheering on girls and boys basketball from our long lost student section. 🎓 Jordan Temple Future plans: My plans after high school include going to a college of my choice to get a bachelor's degree in business management and a minor in accounting. Favorite high school memory: All of the sports I have played and accomplishments I achieved through them. Also my two years of Spanish with Senora. Best wishes, #ChisholmBluestreaks! ❤️💙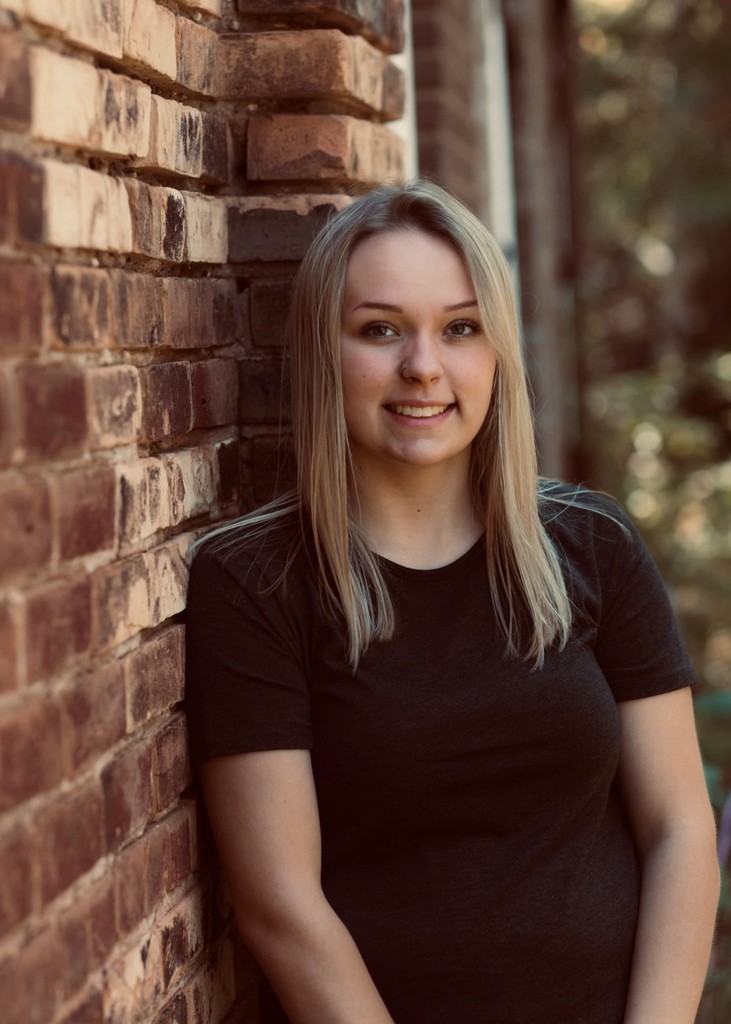 The 6th grade students celebrated the closing ceremonies of their 🎶 Music Olympics with a 🧃 juice / 💧 water / granola bar party! Students competed in several musical activities testing their rhythm playing and melodic listening skills. Medals were awarded based on the point scores for each activity. As you can see from the medal board, the totals were very close! Individual gold, silver, and bronze medals were also awarded for each class. Congrats to both Team Paradis and Team Nehring! 🎉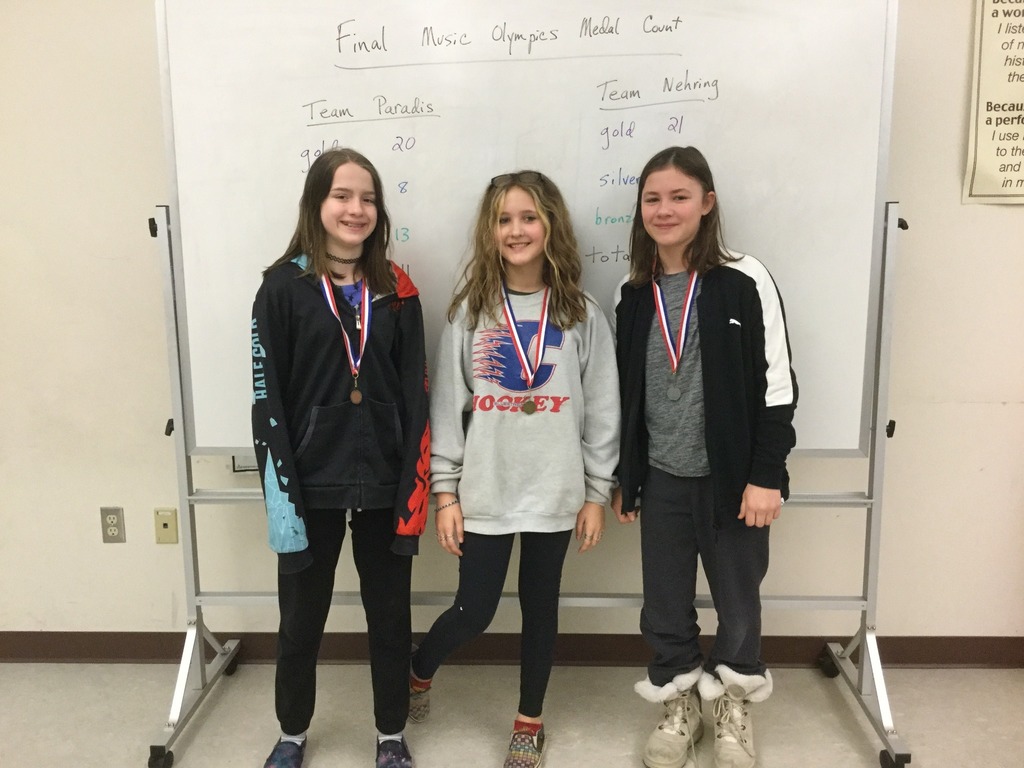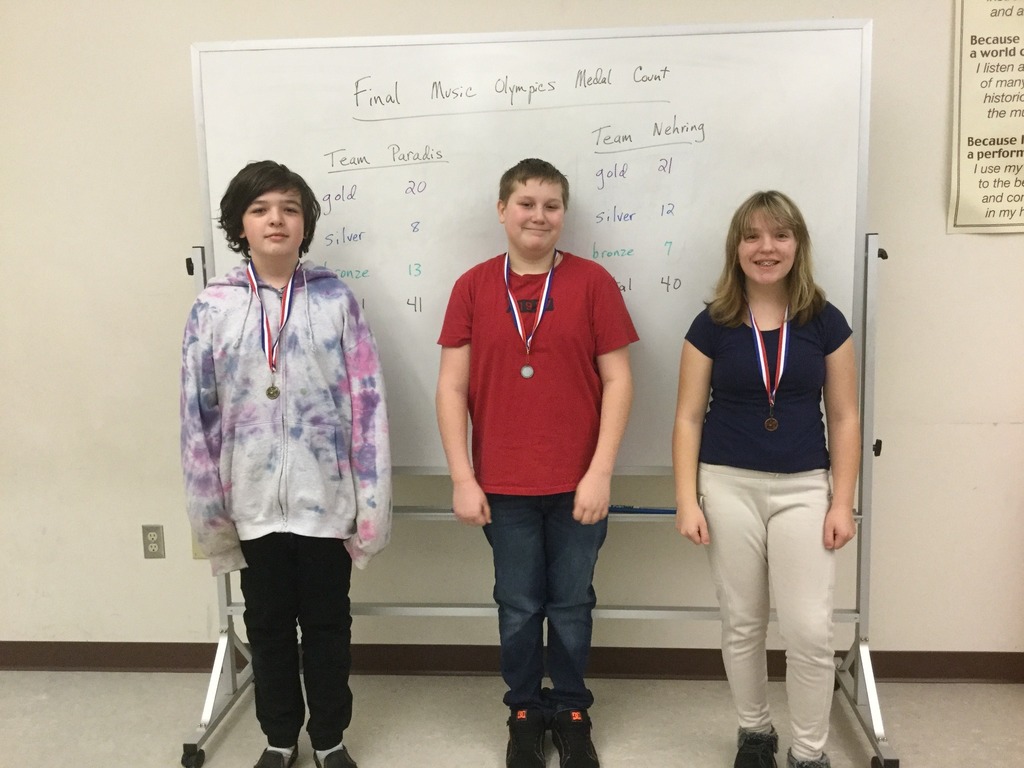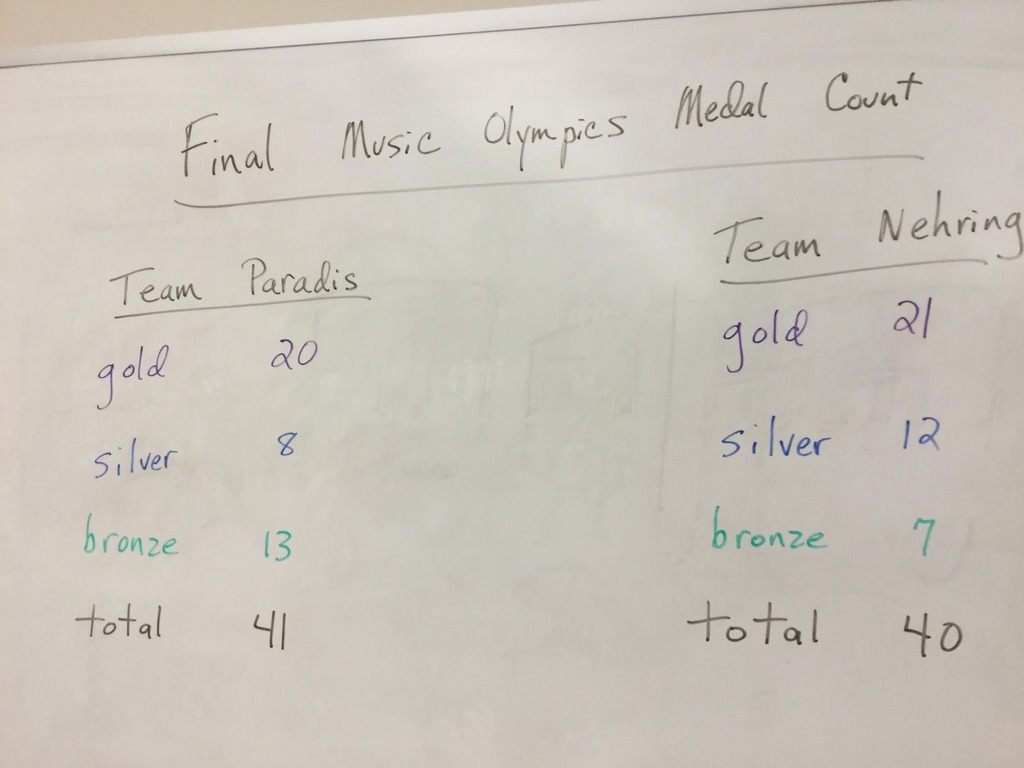 CHS Staff of the Week for March 7-11 Mr. Jugovich – Nominated by Hayden Roche "Mr. Jugovich has filled the shoes of Mrs. Wopata very well. He is a great teacher and knows what we need to learn. And his shoe game is FIRE!!" 👟 ❤️ 💙

Here are our students of the week for the week of March 7-11 Noah Sundquist – Nominated by Mr. Milani "Noah is working hard to stay on top of his schoolwork while also trying to balance his time with basketball. He is asking questions and getting work done in class. Keep it up Noah, and good luck against Deer River tomorrow!" 💙 ❤️ Violet Maki – Nominated by Mr. Backstrom "Violet adds sunshine in the classroom every day and is responsible for adding rainbows in others' clouds." 💙 ❤️

Please join us in congratulating the Varsity Knowledge Bowl teams! 👏 Both teams will advance to the regional tournament on Monday, March 14, with our "Chisholm 1" team ranked at 2nd place for the regular season, behind Greenway by only 1/2 a point for the season. ❤️💙 Good luck, #ChisholmBluestreaks!

Congratulations to our Bluestreak Pride Winners from last week! 🥳 Thanks to Ms. Kowarsch who filled in for Mr. Hancock. 😊 Job well done, #ChisholmBluestreaks! ❤️💙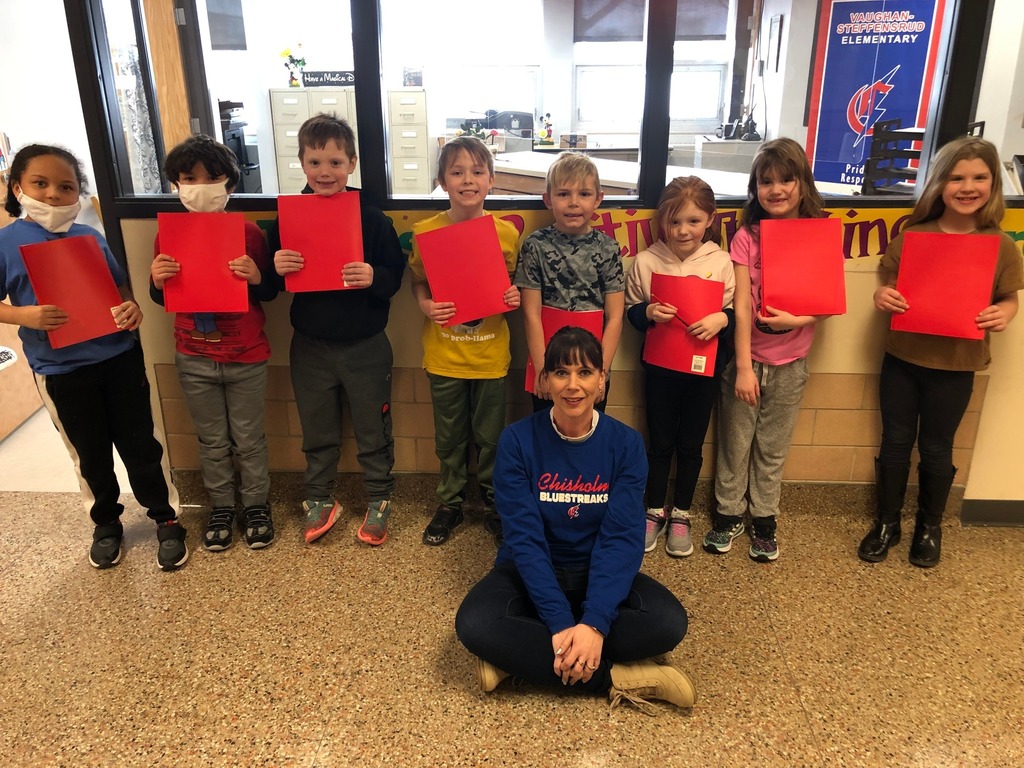 Help us congratulate our Class of 2022! 🎉 🎓 Satori Hanson Future plans: Go to college online at Eastern Gateway Community College to get my AA. Favorite high school memory: An easy senior year. 🎓 Cooper Wheatman Future plans: Going to Utah and studying computer science. I plan to make video games and become rich! Favorite high school memory: Getting chased by Nelson in Tikannen's class while he wants to check my notes. Best wishes, #ChisholmBluestreaks! ❤️💙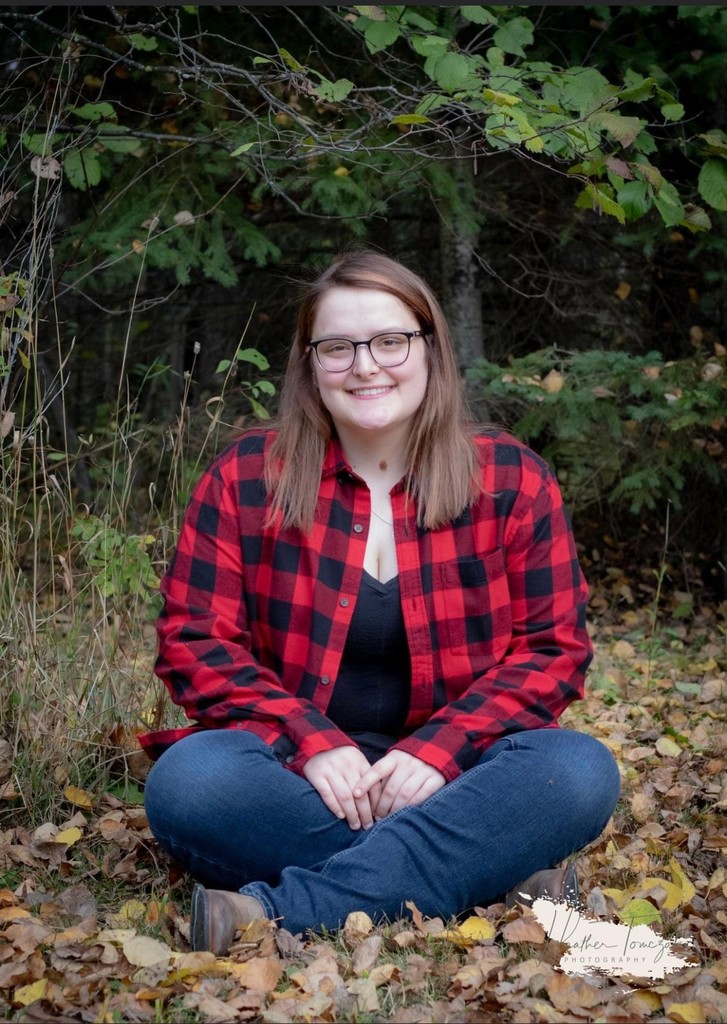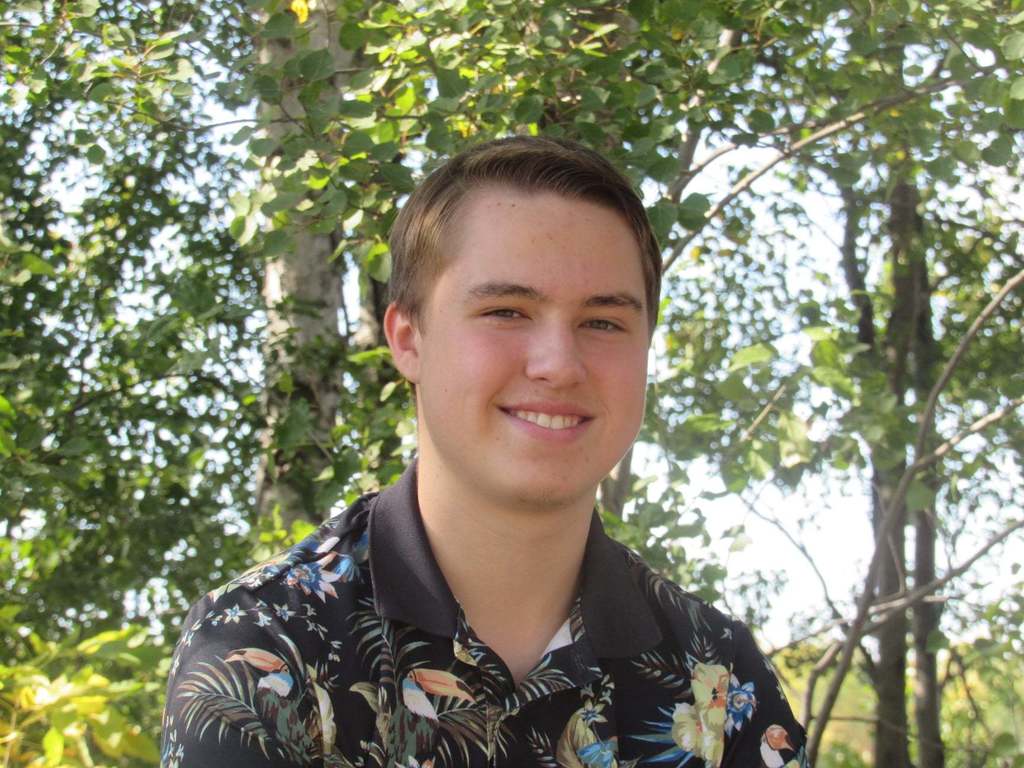 Are you ready for the Peep Diorama Contest?! ❤️🐰💙 It will be PEEPtastic!

The varsity girls basketball team recently hosted Elementary Basketball Appreciation Night. The young Bluestreaks got mini basketballs, which the varsity girls signed prior to their game. 🏀🏀🏀 It was a great time celebrating our wonderful #ChisholmBluestreaks ball players of all ages! 🤩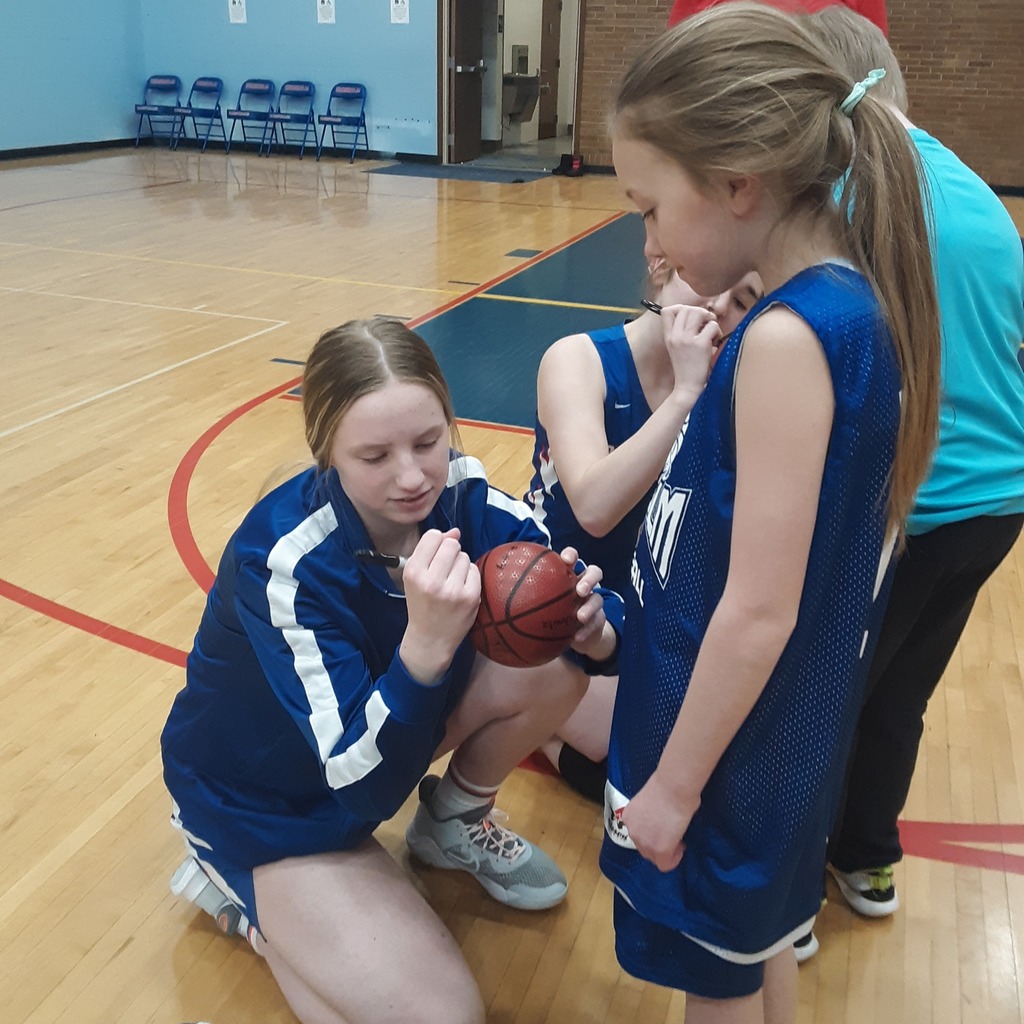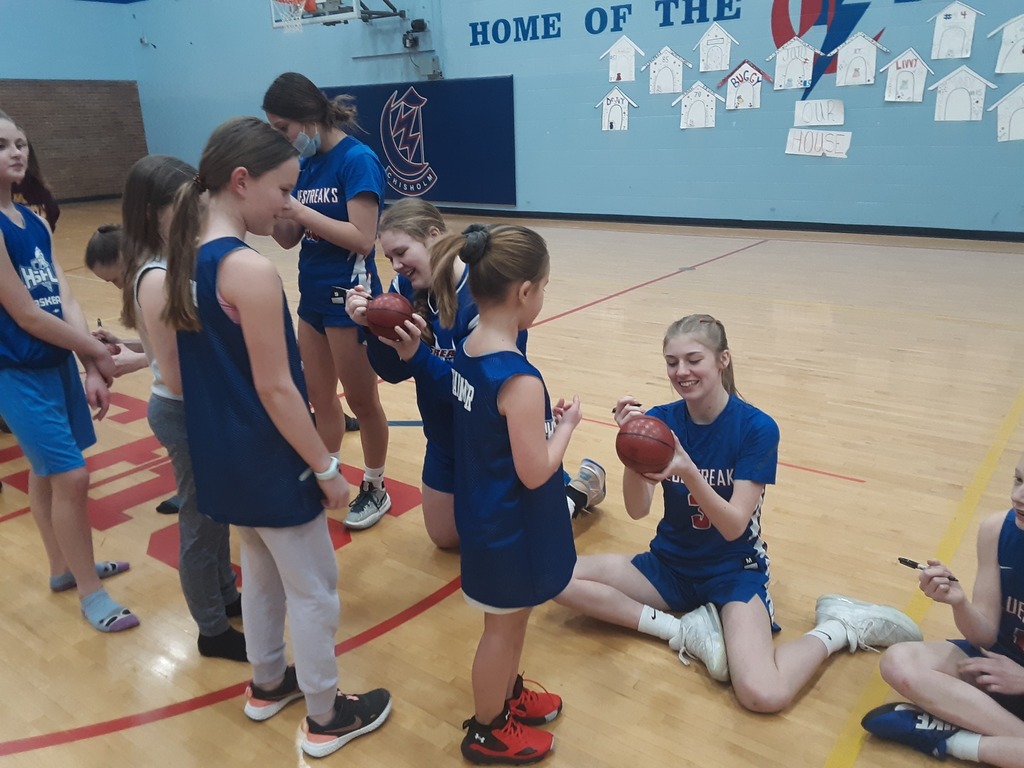 Congratulations to our CHS #StudentoftheWeek recipients! These are our "English Scholars" selected by the English Department. Help us celebrate Gloria, Ben, Gavin, and Hailee. ❤️💙 Gloria Succio - Nominated by Mrs. Z-M "Gloria goes above and beyond in her studies and is constantly striving to further her knowledge. She also does a fantastic job at contributing to class discussions. Gloria is always happy and willing to help out any peers in need and is a leader in class. Keep up the great work, Gloria!" Ben Thompson and Gavin Thompson - Nominated by Mr. Backstrom "They love and appreciate Shakespeare." Hailee Elven - Nominated by Mr. Boehm "Ever since we have started reading "Hamlet", Hailee has focused on the material and asked questions about the text. As we are starting this material, this is a perfect time to announce Hailee as the English Scholar of the week. Keep up the good work, Hailee!" Way to go, #ChisholmBluestreaks!

Ms. Falcone's 2nd grade students periodically check out the live web cameras at the Smithsonian's National Zoo. They are able to watch 🐼 pandas, 🦁 lions, cheetah cubs, and an 🐘 elephant!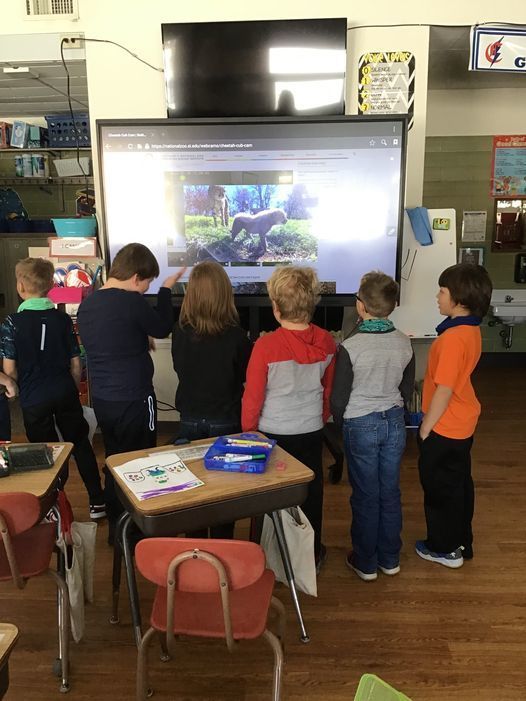 Congratulations to Mrs. Jensen's Bluestreak Pride recipients! 🎉 These students were nominated for showing respect, responsibility, and showing how eager they are to learn. ❤️💙 They are all working towards achieving some New Year goals that they are learning through the Second Step lessons.

Delta Airlines is accepting applications for Internships. If you're a senior and wish to apply, the deadline is January 14th. See Mrs. Crotteau if you're interested.